Walk-a-Thon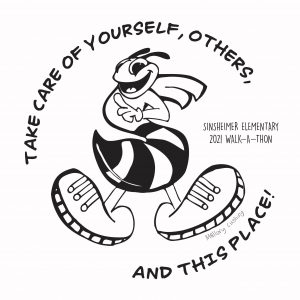 2021 Annual Sinsheimer Walk-a-thon
Wednesday – November 17th, 2021 on Sinsheimer School Field
Our annual Walk-A-Thon promotes physical health, school spirit, and is a great opportunity for students to gain support from their community to achieve their goals!
Sponsor a student by making a tax-deductible Online Donation.

FUNDRAISING DRIVE: NOVEMBER 1st – 15th, 2021
Students are encouraged to ask their family, friends, and neighbors to sponsor them for the laps they do during the Walk-A-Thon. People can sponsor a student with a tax-deductible donation of cash, check (made payable to the Sinsheimer PTA), or donate online. Donations can be given directly to the student, mailed to the school, or paid online. Students should turn in their envelopes with any cash and/or checks back to their teacher by Nov. 15.
Online donations must also be made by Nov. 15th in order for them to be counted.
Contributions are tax deductible – our tax I.D. number is 95-6206505.
Download an extra Sponsorship Form.
Please support and encourage your children in their fundraising efforts, as they gain so much in the process. They practice goal-setting, communication and presentation skills, and math and money management skills while building their self-confidence and connection to their broader community.
Each student has their own online Walk-a-Thon fundraising page that you can easily share with family and friends.
1) Go to the main page https://app.99pledges.com/fund/2021sinsheimer
2) In the "Search for Participant" box", type your kid's name. Their first name and initial of their last name should appear, along with their teacher's name. Click on their name to be directed to their individual page.
3) Under "Spread the Word", click on a link to share your kids' fundraising page.
PRIZES
School-wide Fundraising Prize: If students raise $10,000 together, the PTA will fund new playground equipment – including playground stencils/painting of more Four Square Courts, a US map, a Mindfulness path, and more!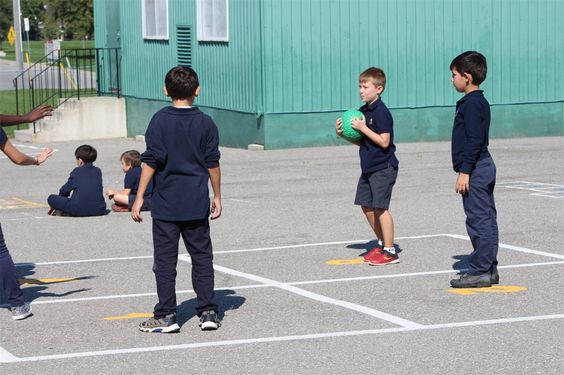 Classroom Fundraising Prize: For the class who raises the most money per number of students, each student in the class will receive a Doc Burnsteins Single Scoop Silver Coin!
Classroom Lap Reward:
Classes that reach their collective lap goal will receive a Special Reward from their teacher! Each teacher will choose and announce the reward ahead of time.
The classroom lap goal is based on the student's grade level and suggested # of laps. Example: 4 laps/kinder student x 26 students = 104 laps to get the class reward
To receive the classroom reward, students need to walk/run an average number of laps (1 lap = ⅓ mile) based on their grade level: Kindergarten – 4 laps, 1st grade – 5 laps, 2nd grade – 5 laps, 3rd grade – 6 laps, 4th grade – 7 laps, 5th grade – 7 laps, and 6th grade – 8 laps
Individual Awards:
The Incredible Individual that Does the Most Laps in each Grade (girl and boy) – special medal and spirit wear tee
The Super Stinger that Raises the Most Money in each Grade – special lapel pin and a $25 Whiz Kids gift certificate
Raffle Prizes: All participants will be entered into a raffle for fun prizes from Blues Baseball, Doc Burstein's, Habit Burger, Pipsticks, Whiz Kids, and Legacy Training Center! We are so grateful to these businesses that have donated amazing prizes!

VOLUNTEER
Lots of helping hands and supplies are needed to make this event a success. Thank you to all of you who have signed up on Parent Square to donate and volunteer!
DAY OF THE WALK-A-THON
Wednesday, November 17th, Sinsheimer School Field*
Please send your children to school on WAT day with proper clothing and footwear, a hat, and sunscreen.
Sinsheimer students will each receive a Walk-A-Thon T-shirt (with artwork by 6th grader, Mallory C.), with a space to record laps on the back. They will also receive a filled-up bike water bottle (provided by Hague Quality Water) and a backpack with a snack (provided by Costco).
**We are excited that Sinsheimer students will be able to come together for an in-person Walk-a-Thon during the school day! Because of COVID-19 and the district recommendations, the Walk-a-Thon will be a little different from years past: only people that are signed up to be volunteers (and have been approved by the district to be a Level 2 volunteer by submitting a volunteer application) can be present at the on-campus event. Families are encouraged to motivate and cheer on their students before and after the event but cannot attend. We will do our best to share lots of photos afterward!

SUPPORT THE BUSINESSES THAT SUPPORT OUR SCHOOL
We are so grateful to the generosity of our 2 Platinum Walk-a-thon sponsors:
Hague Quality Water for supplying filtered water and bike water bottles to every student.
Costco for providing a backpack and a healthy snack to every student.

CONTACT

For more information or to volunteer, e-mail sinsheimerelementarypta@gmail.com.